Duchesse de Bravant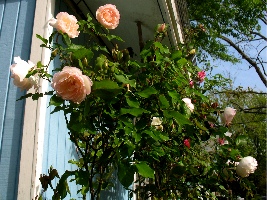 I always wonder whether my Duchesse de Brabant, originally purchased from the Antique Rose Emporium sometime before 1990, is really a Madame Joseph Schwartz. Sometimes her blooms are pinkish, but more often they are white with just the slightest pink tinge.
Posted at 12:24 PM
Read More
Antique Rose - Madame Isaac Pereire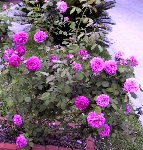 Madame Isaac Periere has the most wonderful scent of any rose I've smelled, described in books as a true damask rose scent. The scent is much more delightful than the scent of a tea rose. The flowers are beautifully shaped and large. The only drawbacks to this plant are her disinclination to bloom much out of season....
Posted at 08:45 AM
Read More